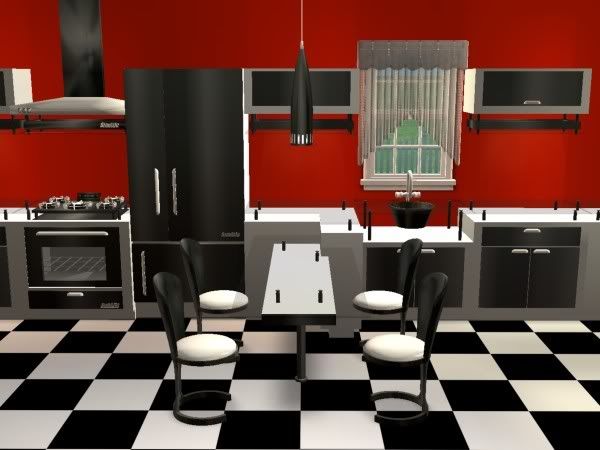 If you are looking for a new theme for your kitchen then consider you may want to look at black and white retro. Even though it is a retro theme from way back when, this style has also become a classic. If you need some suggestions for decorating your retro kitchen here are some tips to get you started.
Use Red as an Accent Color in the Kitchen
To make your retro kitchen look more authentic, use red as an accent color along with the black and white. Adding touches of red can help to bring some interest and color to the room while still keeping the retro feeling.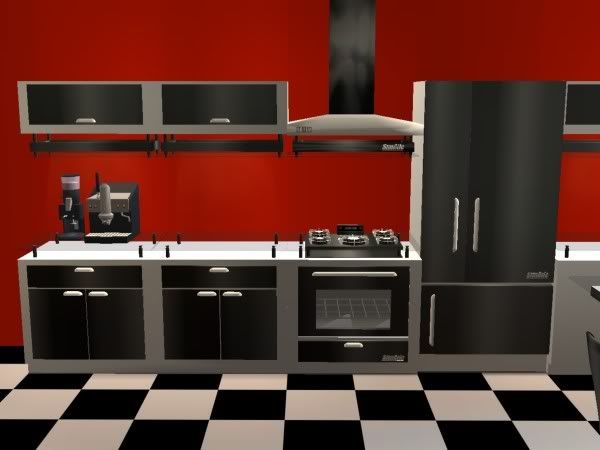 If you have ever seen a black and white diner or kitchen from years ago, they almost always used red with the design. It's up to you how much red you use in the kitchen. It can be saved for smaller items like placemats and window treatments or for larger items like a backsplash or the color of a wall.
Flooring Options for a Retro Kitchen
One of the best flooring options for a retro kitchen is a black and white tiled floor. Creating an alternating pattern of black and white tiles would definitely enhance that retro look giving it the feel of an old diner. If you want to go a cheaper route, look for laminate flooring that has a black and white checkered pattern.
It would be best to avoid wood flooring in a black and white retro kitchen, but if you are really set on wood floors, then opt for a darker colored wood. On top of the wood floor add at least one area rug that has black, white or red in it to complement the retro look.
Cabinets for a Retro Kitchen
Just like the flooring, it is a good idea to stay away from wood cabinets. Instead, paint the cabinets white or, depending on your wall color and how daring you want to be, paint them black.
Add accents to the cabinets with retro pull handles in silver. If you want to get really creative, you can hand paint your own cabinet pulls with a checkered or geometric design to make them one of a kind.
Choosing Appliances for a Retro Kitchen
Most kitchens back in the day had white appliances as that was the standard for refrigerators. Nowadays there are many different options for appliances and you can play around with them a bit. Stainless steel appliances would look great in a retro kitchen and fit the style well. You can also go with black appliances if you have not used that much black in the rest of the room. Don't think that you have to stick strictly to retro options; you can easily give your black and white retro kitchen a modern twist.
Creating a black and white retro theme can be a great way to decorate your kitchen and it give it a unique style. Remember that although you want your kitchen to be stylish you also want it to be comfortable and inviting, as your family will be spending a lot of time in there.
For over 4 decades Leon Tuberman has helped people with their furniture and interior decorating needs. He owns and manages his family owned furniture store. They have a large inventory of handcrafted Amish built solid oak furniture for your bedroom, home office and living room. Are you looking for a
wooden bed
for your master bedroom or a
oak end tables
for your living room then they probably have everything you need.